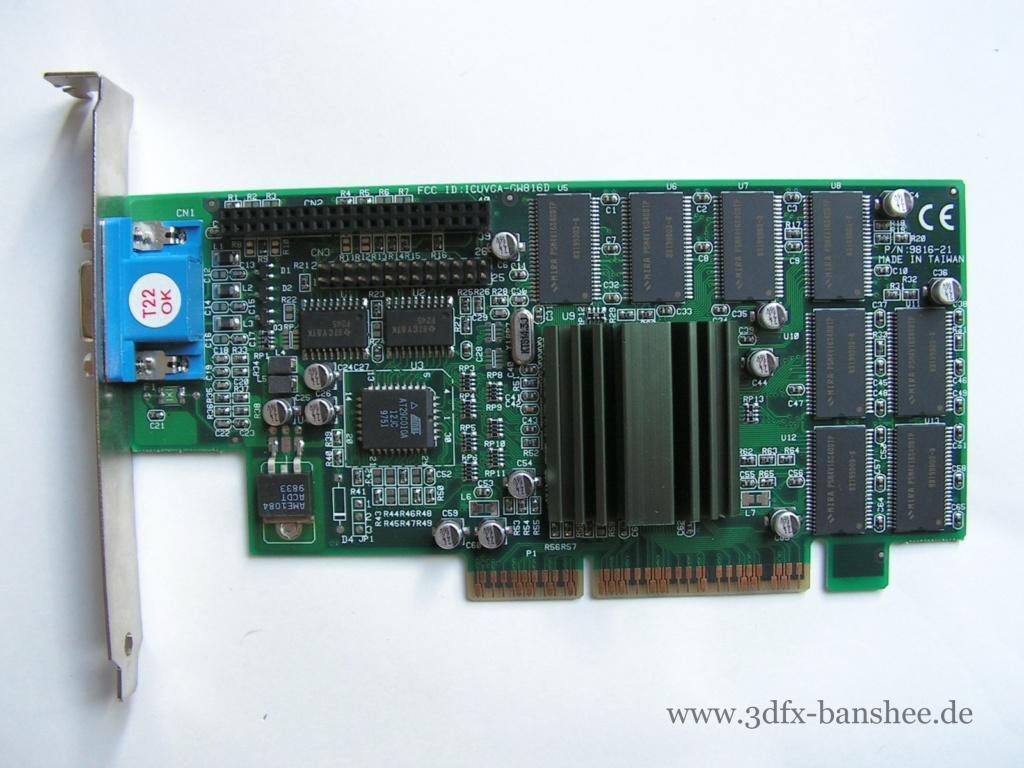 BIOS Boot-Up String
VGA BIOS - Version 1.00.03-SD
Copyright (C) 1990-1998 Elpin Systems, Inc.
All rights reserved.

3Dfx Interactive, Inc.
Description
I have this one boxed. Luckily it differs from my Gainward Banshee regarding the heatsink, so I don't have double cards. Gainward had at least 3 different cooling / heatsink solutions on their Banshee cards, this version has the small passive heatsink. 2the MAX just sold stock Gainward cards in their own boxes.
Tech Specs
Core Clock: 100 MHz
Memory Clock: 100 MHz
Memory Type: SD-RAM
Memory Size: 16MB
PCB Date: 9843
BIOS Version: 1.00.03-SD
BIOS Date: 10/10/98
Notes: Built by Gainward