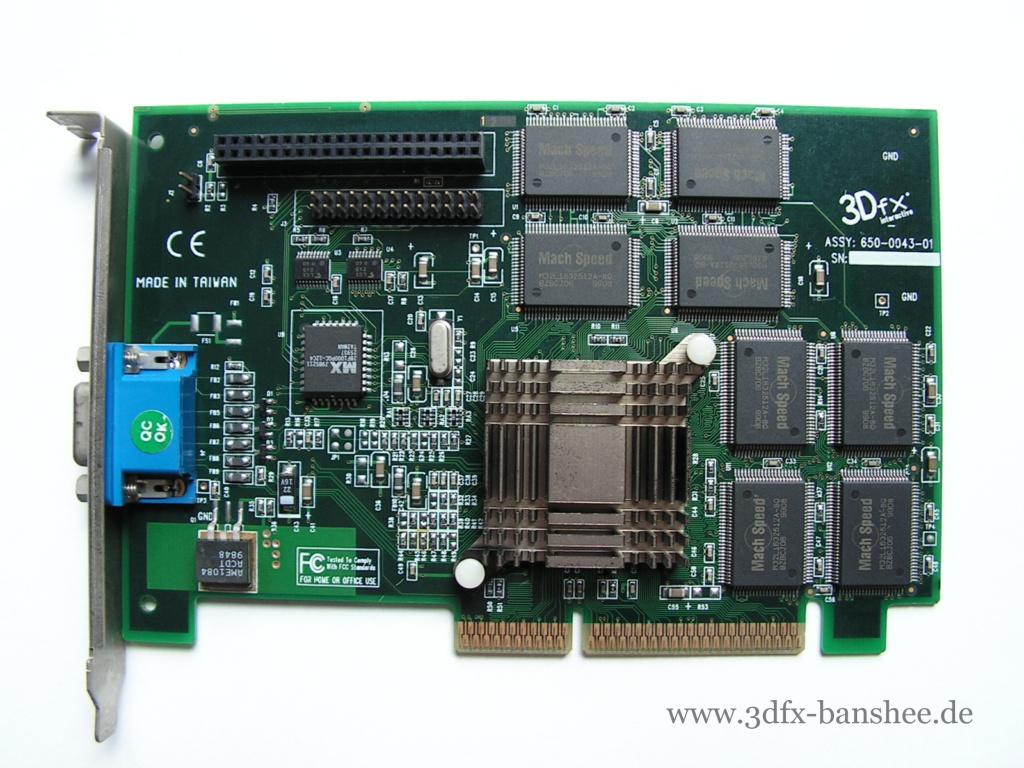 BIOS Boot-Up String
VGA BIOS - Version 1.00.03-ET
Copyright (C) 1990-1998 Elpin Systems, Inc.
All rights reserved.

3Dfx Interactive, Inc.
Description
The OEM version of Skywell's Banshee card is quite similar to the black Retail variant. The most obvious difference is the PCB color, but there is also a jumper near the BIOS chip missing. It has memory chips from Mach Speed, which I didn't see on any other card before (not limited to Banshees, but overall). The product number of these (M32L1632512A-8Q) however, suggest that these chips were made by EliteMT, which again is very common.
Tech Specs
Core Clock: 100 MHz
Memory Clock: 100 MHz
Memory Type: SG-RAM
Memory Size: 16MB
PCB Date: 9852
BIOS Version: 1.00.03-ET
BIOS Date: 10/10/98
Notes: uncommon memory chips (Mach Speed)