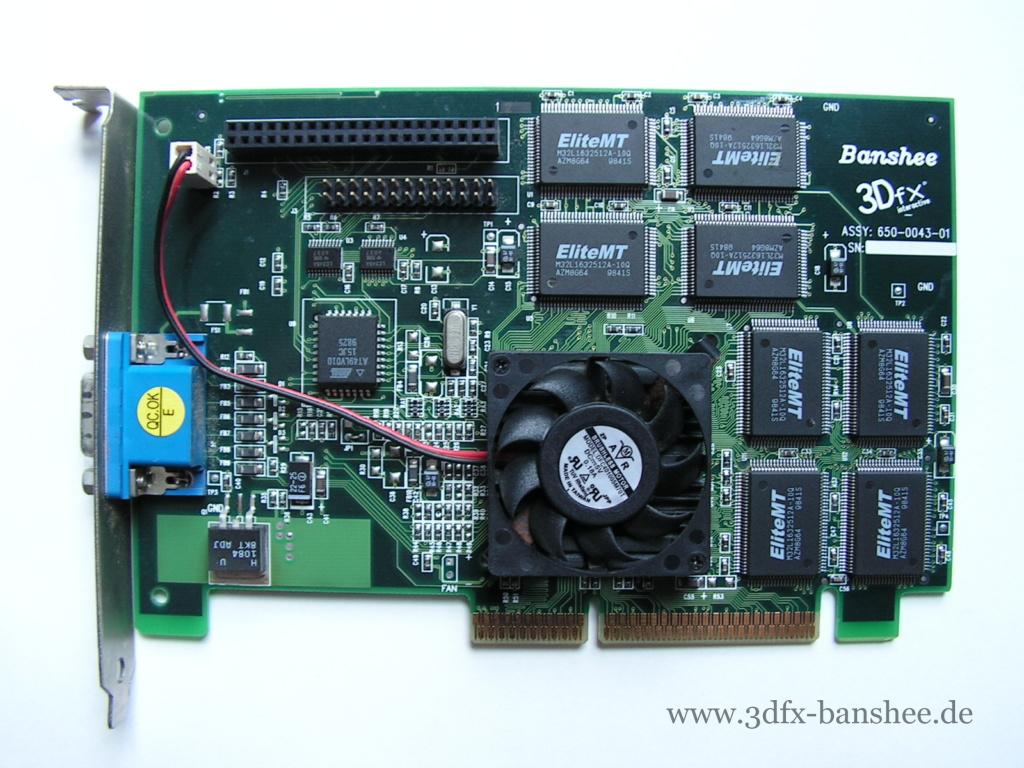 BIOS Boot-Up String
VGA BIOS - Version 1.00.03-ET
Copyright (C) 1990-1998 Elpin Systems, Inc.
All rights reserved.

3Dfx Interactive, Inc.
Description
I assume that this is the first version of the Banshee produced by Powercolor, as this card has the 3dfx reference layout. Unfortunately the PCB date is not visible.
Tech Specs
Core Clock: 100 MHz
Memory Clock: 100 MHz
Memory Type: SG-RAM
Memory Size: 16MB
PCB Date: none visible, might be covered by stickers
BIOS Version: 1.00.03-ET
BIOS Date: 10/10/98
Notes: Reference layout, opposed to EvilQueen