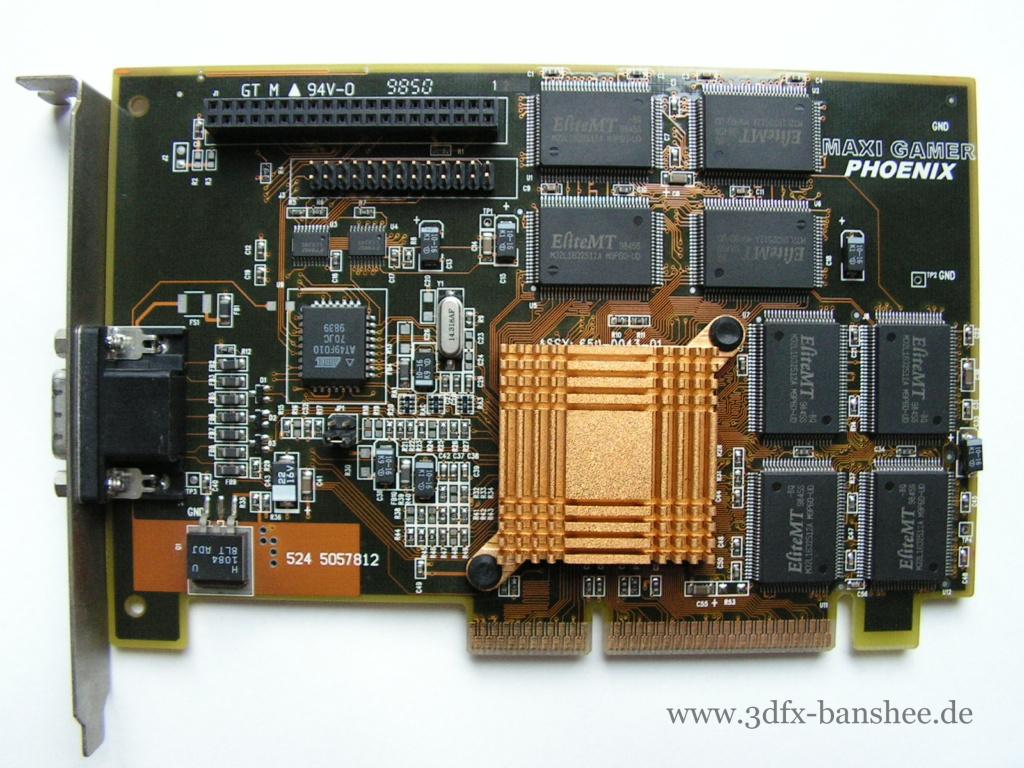 BIOS Boot-Up String
VGA BIOS - Version 1.00.03-ET
Copyright (C) 1990-1998 Elpin Systems, Inc.
All rights reserved.

3Dfx Interactive, Inc.
Description
The Maxi Gamer Phoenix was released with 2 different logos. This card is the newer version with a PCB dated to December of 1998. Other than the logo and a newer BIOS date, the two variants are pretty much identical.
Tech Specs
Core Clock: 100 MHz
Memory Clock: 100 MHz
Memory Type: SG-RAM
Memory Size: 16MB
PCB Date: 9850
BIOS Version: 1.00.03-ET
BIOS Date: 10/10/98
Notes: Released with 2 different logos