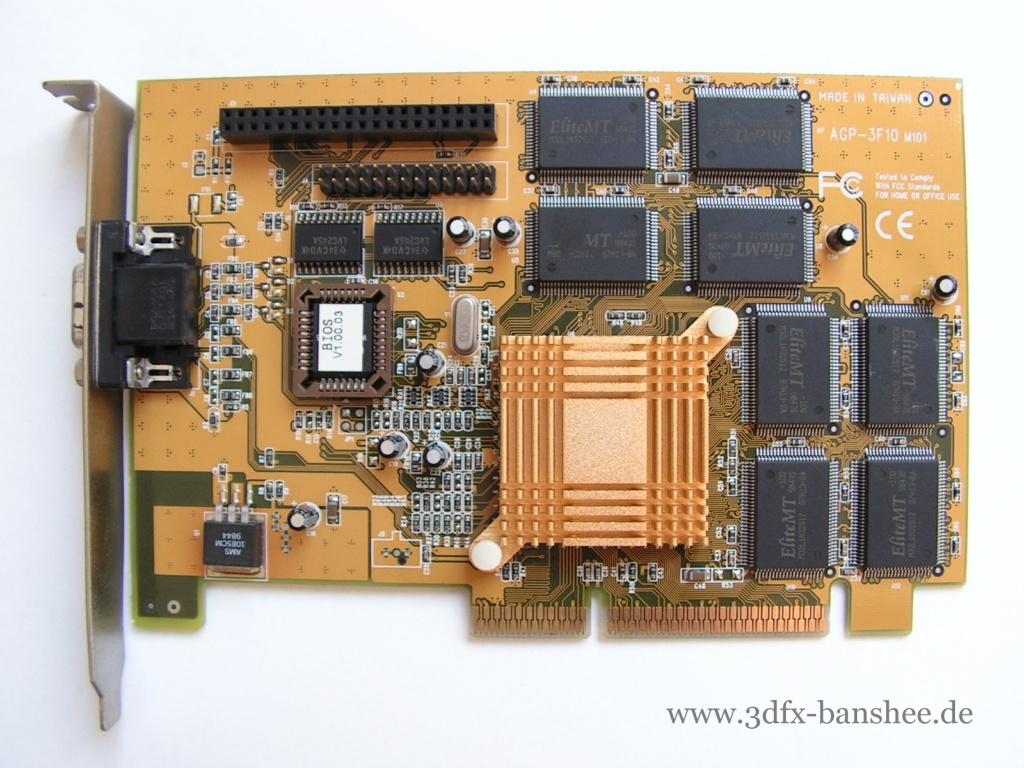 BIOS Boot-Up Screen
VGA BIOS - Version 1.00.03-ET
Copyright (C) 1990-1998 Elpin Systems, Inc.
All rights reserved.

3Dfx Interactive, Inc.
Description
Less common card, at least in europe. Other than that not to much special about it. The neat looking golden heatsink is perhaps worth a mention 😉 The PCB is of a really bright yellow/brown color, looks almost golden, too.
Tech Specs
Core Clock: 100 MHz
Memory Clock: 100 MHz
Memory Type: SG-RAM
Memory Size: 16MB
PCB Date: 4698
BIOS Version: 1.00.03-ET
BIOS Date: 10/10/98
Notes: -