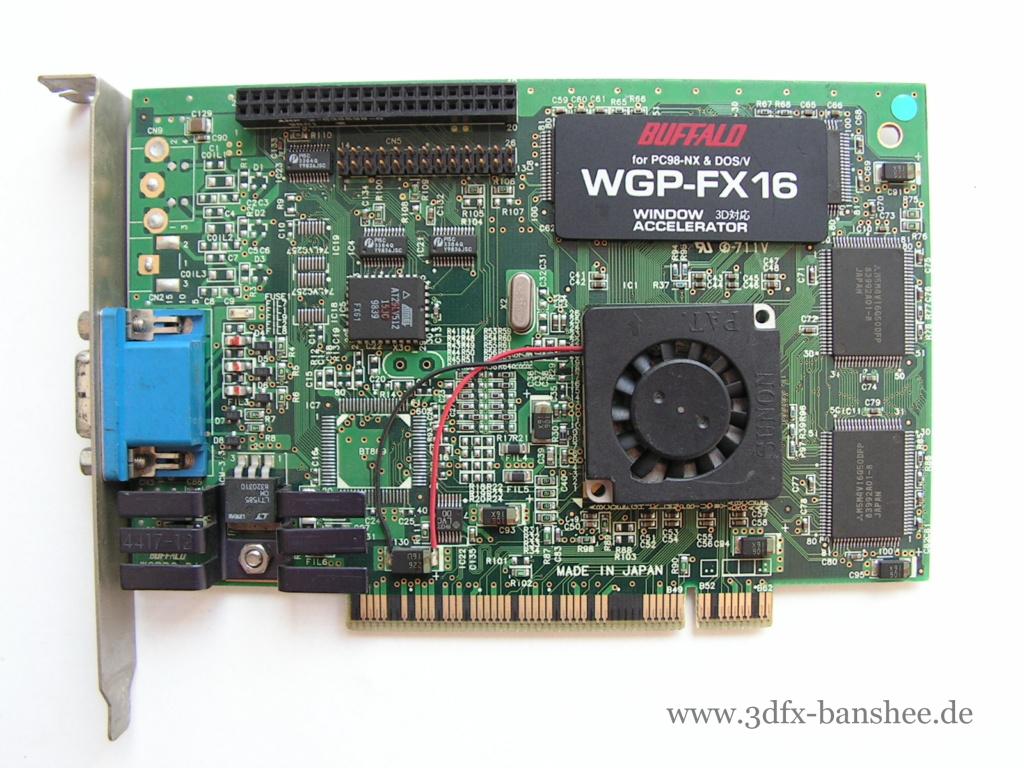 BIOS Boot-Up String
VGA BIOS - Version 1.00.01-ET
Copyright (C) 1990-1998 Elpin Systems, Inc.
All rights reserved.

WGP-FX16 ver.1.10 / Melco, Inc.
Description
Released only in Asia, very rare in europe. This small Banshee includes a custom layout with a MOSFET heat sink, flat SG-RAM chips from Mitsubishi and a tiny fan, that is soldered directly to the card.
Tech Specs
Core Clock: 100 MHz
Memory Clock: 100 MHz
Memory Type: SG-RAM
Memory Size: 16MB
PCB Date: nothing to find
BIOS Version: 1.00.01-ET
BIOS Date: 09/24/98
Notes: fan soldered directly to the card